Million Dollar Business Coaching & Consulting for Entrepreneurs
Are you tired of struggling and not putting as much money in the bank as you want?
At some point, you say to yourself: "Enough. I've been working too hard for these puny results.
"I've read books, gone to conferences and listened to webinars about how to get 'hockey-stick growth.' But no matter how hard I work, my business is just not scaling like I want.
"I know I have the beginnings of a super-successful business, and the people around me believe in it. But I also know I need a simple, repeatable marketing system that consistently brings me a flow of new customers, so I can prove to my stakeholders — and myself — that we have the formula for fast growth.
"But even if I figure out how to scale fast, I also want to reach the point I've seen other entrepreneurs get to, where I work less, earn more and build a meaningful net worth that gives me the lifestyle I want.
"I'm obviously missing a small but critical piece of the puzzle... I just need to figure out what it is!"
If this sounds like something you've said to yourself before, then let me share with you exactly the growth-management system you've been searching for. Here's how to get it for free:
Apply For Your Free Million Dollar Breakthrough Session
If you're an entrepreneur who wants to go from six to seven figures in your business over the next year, you're invited to apply for a FREE Million Dollar Breakthrough Session with Peter.
During your session:
You will develop a crystal clear vision of your most important big goals for the year,
You will uncover the hidden obstacles that are preventing you from making the money you want, and
You will have specific steps to scale your company to $1 Million or more over the next year.
Just for applying, Peter will send you a free copy of his Find Your Potential Workbook, with 10 questions that will begin your process of reaching $1 Million or more in revenue.
Yes! I want my session!
About Peter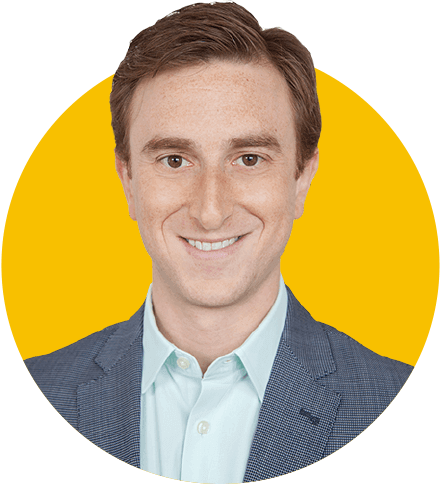 When it comes to building a multimillion-dollar business, Peter is the go-to entrepreneur who has been there, done that, and wants to help you quickly get to $1 Million in revenue and beyond.
Peter co-founded GEM Advertising out of college in the depths of the recession in 2008. Starting out creating $800 local television spots, his team at GEM now writes and executes integrated communications plans for million-dollar clients worldwide who want to double and triple their revenues over a short period of time.
On the way to becoming a serial Inc. 5000 entrepreneur and business columnist, he endured all the classic missteps and mistakes that entrepreneurs make on the way to building a multimillion-dollar company. Now, Peter works with a very limited number of private coaching clients who use his proven growth-management system to predictably scale their revenues, grow their profits and build meaningful wealth.
To learn more about his system, read the featured article: The 6 steps to build a profitable million-dollar company (that most owners get wrong). BUT FIRST, reserve your spot early and apply for your Breakthrough Session by clicking below:
Yes! I want my session!