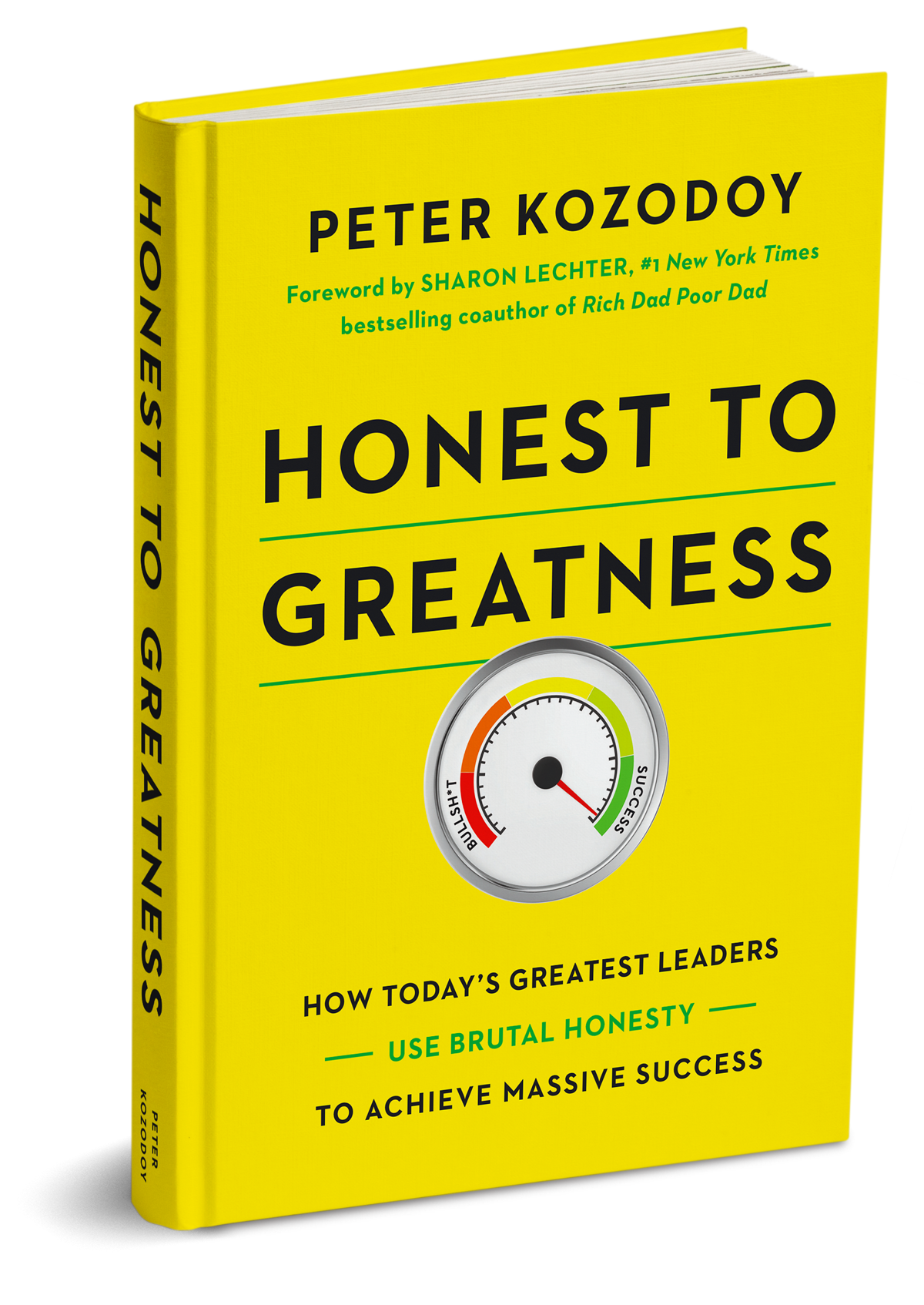 Thanks so much for helping me promote the launch of
HONEST TO GREATNESS!
Here are the top ways you can help make this successful:
IF YOU'RE AN INFLUENCER, PODCAST HOST, OR BLOGGER WITH AN EMAIL LIST:
I would be eternally grateful if you'd consider having me as a guest, doing a livestream or interview, and otherwise helping promote the launch! Email me at peter@honesttogreatness.com, and then click here to see the fun bonus page I've put together for the launch.
IF YOU REPRESENT A CORPORATION OR EVENT:
Click here to see some bulk-buy options that help you use honesty to achieve greatness in your organization, and email me at peter@honesttogreatness.com to see how we can customize a program for your needs!
IF YOU'RE A CHARITY OR MEMBERSHIP ORGANIZATION:
To share via social media, copy these templates or feel free to create your own!
Swipe Copy for Social Media
Swipe Copy for Email
Feel free to use this template or customize pieces of it for your own email blast!
Are you sick and tired of all the BS out there in the world?
It seems like there's so much distrust out there that, sometimes, it's difficult to know who you can turn to for the truth.
Whether it's a corporate scandal or the recent pandemic, it's clear that not every leader is as honest as they should be. But, we know from preschool that honesty is the best policy, so is that just something we tell ourselves as kids...or is it true?
I recently read a new book by Inc. 5000 entrepreneur Peter Kozodoy, called, Honest to Greatness: How Today's Greatest Leaders Use Brutal Honesty to Achieve Massive Success.
In the book, Peter proves that today's greatest leaders (like Warren Buffett, Bethenny Frankel, Ray Dalio, and more) use honesty -- not as a touchy-feely core value, but as a business strategy that helps them absolutely dominate their industries.
As odd as it sounds, especially today, I can relate. [[Tell a story of how honesty has impacted you in your own life!]]
Whether you're trying to build a better business, be a more effective leader, or learn to be a wiser human being, I agree with Peter that honesty is the key...and if you ask me, this book should be required reading for every current and future leader.
If you haven't checked out Honest to Greatness, it's been endorsed by some amazing people like Barbara Corcoran (Shark Tank) and Sharon Lechter (Rich Dad Poor Dad), and I can see why. I highly recommend it...but only if you're truly ready to be honest with yourself!
Read More...
Let's create a program that works for you!
GET IN TOUCH
If you'd like to discuss a custom package and/or help me make this project successful, I would love to hear from you!
CALL ME ANYTIME! 617-605-3051
Thank you so much for your support. Truly, it warms my heart that you're willing to help me. Thank you.